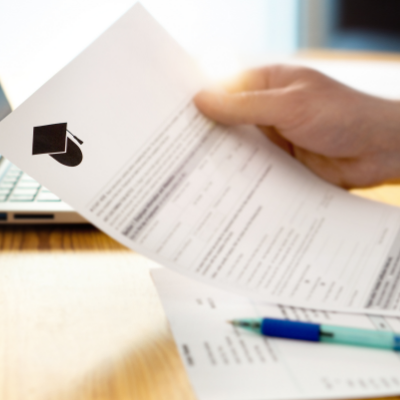 Relief for Student Loans During COVID-19
8.14.2020
Frontwave Credit Union
As the ongoing COVID-19 pandemic continues to affect businesses and employees across the country, leading to reduced hours and even layoffs, many college grads are struggling to make their student loan payments. The federal government passed legislation to ease this burden back in March, but many borrowers remain confused about the terms and conditions of these changes. Here's what you need to know about the changes to student loan debt during the coronavirus pandemic.
All federal student loan payments are automatically suspended for six months.
As part of the Coronavirus Aid, Relief and Economic Security (CARES) Act, signed into law on March 27, 2020, all federal student loan payments are suspended, interest-free, through September 30, 2020. The suspension applies to all federal student loans owned by the Department of Education as well as some Federal Family Education Loans (FFEL) and some Perkins loans. Borrowers do not have to take any action or pay any fees for the suspension to take effect. But if they continue to make payments, the full amount will be applied to the principal of the loan.

During the suspension period, the CARES Act does not allow student loan servicers to report to the credit bureaus borrower nonpayments as missed payments. In other words, the suspension shouldn't have a negative effect on your credit score if you choose to take advantage of it.

If you're not sure whether your student loan is federally owned, you can look it up on the Federal Student Aid (FSA) website. Be sure to have your FSA ID handy so you can sign in and look up your loans. You can also contact your loan servicer directly to clear up any confusion.
Suspended payments count toward Public Service Loan Forgiveness and loan rehabilitation.
Public Service Loan Forgiveness (PSLF) is a federal program that allows borrowers to have their student loans forgiven, tax-free, if they work in the public sector and make 120 qualifying monthly payments. A disruption of these 120 payments can disqualify a borrower from the program. According to the CARES Act, suspended payments will be treated as regular payments toward PSLF. So borrowers currently in the program won't lose the progress they've made toward loan forgiveness.

The same rule applies to individuals participating in student loan rehabilitation, where borrowers with defaulted student loans must make 9 out of 10 consecutive monthly payments to pull their loans out of default. The U.S. Department of Education will consider the six-month suspension on payments as if regular payments were made toward rehabilitation.
Some states and private lenders are offering student loan aid for struggling borrowers.
If your student loan is not federally owned and you are struggling to make your payments, there may still be options available, such as loan deferment or forbearance. Contact your student loan lender directly to discuss your options.
Consider an income-driven repayment plan.
If you have an FFEL that is ineligible for suspension, you can lower your monthly payments by enrolling in an income-based repayment plan, which adjusts your monthly student loan payment amount according to your discretionary income. Other lenders offer similar plans, often referred to as income-driven repayment plans. If your salary was cut as a result of COVID-19, or you're currently unemployed, these plans can provide relief by making your monthly payments a lot more manageable.
Need other financial assistance?
Here at Frontwave, we're committed to fight for our Members and help you achieve your financial goals. If the coronavirus pandemic is impacting your financial health, we want you to know that we're here to help. Check out our Financial Assistance Programs to learn more, or give us a call at 800.736.4500.