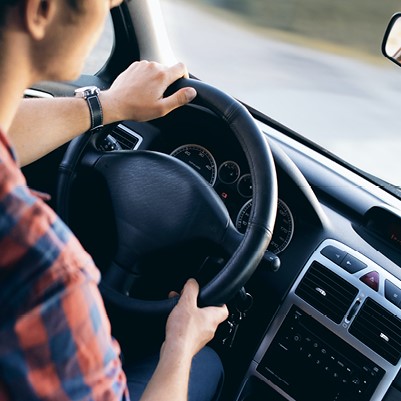 How to Save Big on Your Next Car Purchase
8.10.2020
Frontwave Credit Union
Buying a new or new-to-you vehicle is a big investment. And it's one that doesn't always come without regrets. Ever leave the car lot high on the excitement of getting your new wheels, only to realize a few days, weeks or months later that you may not exactly have gotten the best deal? Yeah, we've been there, too. With lots of sellers offering some pretty tempting deals these days, we figured it's a good time to share our top tips for saving big on your next car purchase.
1. Do your research.
Instead of driving straight to the lot to browse what's available or contacting a private seller for a showing, do some research first. Check the market value of the vehicle(s) you're interested in. If it's a new vehicle, also check the wholesale price (what the dealer actually pays). A simple online search for the make and model you're looking at should bring up helpful results. While you're at it, see what other dealers or sellers are charging. Prices can vary by hundreds or thousands of dollars, even on new vehicles. No time to comparison shop? Let our partner Autoland do it for you.
2. Don't be afraid to negotiate.
The sticker price is rarely the best and final offer a dealer or seller will accept. Use what you've learned about the vehicle's market value and/or wholesale price to negotiate down to a price that's fair for both of you.
3. Consider buying used.
A late-model used vehicle, like one from Enterprise Auto Sales, can be a big money saver compared to the latest one off the factory line. On average, vehicles lose 10-20% of their original sales price during the first year of ownership, according to GreenPath Financial Wellness. So you can save big by buying a car that's a year or two old, while still getting all the bells and whistles you want — and often a few years left on the warranty, too.
4. Get the most for your trade-in.
Sure, it's easiest to combine your trade-in and purchase all in the same deal. But the dealer you're buying from may not always be able to give you the best price. You may be able to get more by selling to a private buyer or even another dealer, especially one that specializes in used cars. Just like you shop around for your new car, shop around for the best trade-in value on your old one, too.
5. Shop around for financing.
Don't assume a dealer or big bank will have the best rates or be able to get you the lowest monthly payments. For example, here at Frontwave Credit Union, we not only offer competitive auto loan rates, we'll also give you 0.25% off your rate if you sign up for automatic payments from your Frontwave checking account. Plus we offer flexible financing terms, so you can stretch your loan out up to 72 months (or 96 in some cases*) to make the monthly payment more affordable.
6. Look at the entire cost, not just the purchase price.
Remember to factor in things like extra features, taxes, insurance and registration. You'll pay more for these things on certain makes and models than on others, which can take your monthly payment from affordable to uncomfortable. Also carefully consider whether you really need all the extras. Will the prepaid maintenance package really save you money vs. paying as you go? How long do you plan to keep the vehicle — does an extended warranty really make sense?
7. Reassess your insurance needs.
Speaking of variable costs, now's a good time to do an insurance checkup. You not only want to make sure you'll have the right coverage for your new vehicle, you also want to make sure you're getting the best possible price. Consider getting a quote from Frontwave Insurance Services LLC, who provides low-cost auto insurance to our Members.
8. Be patient.
Having your hopes set on driving home with your new vehicle on the first day you start shopping can be a recipe for overspending. You're more likely to buy on impulse — and you'll have less time to research and negotiate. So take your time with things. As the saying goes "good things come to those who wait."

*On new model vehicles with loan balances of $40,000 or more.