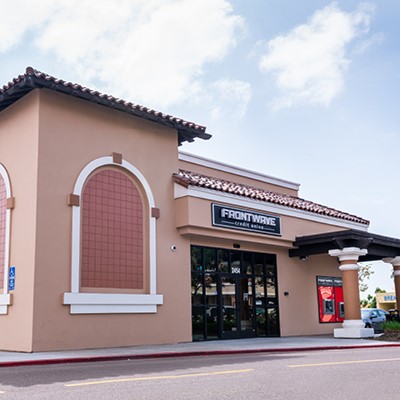 Credit Unions vs. Banks: What's the difference?
8.13.2020
Frontwave Credit Union
On the surface, a credit union may seem pretty much the same as a bank. Both accept deposits, offer checking accounts and credit cards, make loans and provide other financial services. But credit unions provide a lot more benefits beyond that. Let's take a look.
Member Owned
When you open a credit union account, you become a Member — and part owner — of the credit union. This is one of the reasons why credit unions usually limit membership to a particular community, be it a geographical area, a faith group, an employer or another organization. For example, at Frontwave, our Membership is open to anyone who lives, works or worships in San Diego, San Bernardino or Riverside County. This way the Members start off with a shared set of values they are working toward.

As an Owner-Member, you also get to vote for the Board of Directors who help guide the strategy of the credit union. The Board of Directors is usually made up of volunteers and fellow Members who share similar values and goals to the larger Membership.

In contrast, customers of a bank are just that — customers. They have no say in how the bank is run or managed. Instead, banks are generally owned by investors and headed by paid board members, who must answer to the investors.
Not for Profit
Credit unions are not-for-profit organizations, which means any money they make goes back to their Membership in the form of lower fees and interest rates, and better earnings on savings. Banks, on the other hand, are for-profit. Their ultimate goal is to make money for their investors.
Community Focused
Because credit union Membership is limited to a specific community, the money within the credit union also stays within that community. Essentially, the money one Member deposits in their savings account becomes part of the money another Member borrows to buy a home or start a small business.

Credit unions are also often highly involved in the communities they serve. For example, here at Frontwave Credit Union, we offer financial education and workshops that are open to anyone in the community. We also sponsor community events and organizations, like the annual O'Side Turkey Trot and the Armed Services YMCA on Camp Pendleton.
Service Oriented
Because credit union Members are all part of the same community, credit unions are often able to offer more personalized and customized service to Members. At Frontwave, it's actually our mission to be the best place you've ever banked, which means being 100% committed to great service with zero excuses.
Cooperative
One thing that banks like to point out as their advantage over credit unions is that they have more ATMs and more branches. While that may be true for any given individual credit union, many, including Frontwave, are part of a larger cooperative. Credit unions have a history of working together, and Frontwave's CO-OP Shared Branch and ATM Network is a great example of this. Frontwave Members not only have access to our 14 local branches and dozens of ATMs, they can also take advantage of more than 5,000 CO-OP shared branches nationwide and over 30,000 surcharge-free CO-OP ATMs around the world.
Are you making the most of your Frontwave Membership?
If you were surprised to learn about any of the above benefits, you may have missed out on some of the other perks and services we offer here at Frontwave. Make sure you're making the most of your Membership by checking out our:
Not a Member yet?
Get in on all these great benefits by opening an account today!