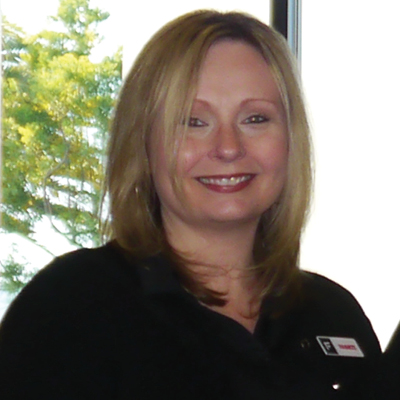 Meet Vashti Cheney, Frontwave Universal Service Representative
12.21.2020
Frontwave Credit Union
At the heart of Frontwave Credit Union is our dedicated employees, who we call Dream Makers. This month, we get to know Universal Service Representative (USR) Vashti Cheney.
Vashti has been a USR with Frontwave since 2018. Prior to that, she worked for BBVA Compass Bank as a Universal Banker for nearly four years, and was a Head Teller at Washington Mutual for two years. In her time at BBVA Compass Bank, she worked with business loans and was also a notary.
In her current role as a USR with Frontwave, Vashti assists Members with
personal loans
,
mortgage
applications,
business accounts
,
IRAs
and trust accounts. She works as part of the USR Floater Program, which means she travels to multiple Frontwave branches to assist with staffing needs. So don't be surprised if you see her at one branch one week and another the next!
Vashti says her philosophy in working with Members is to follow the Golden Rule and treat them the way she would want to be treated every time. She makes a point to share and educate every Member she interacts with on the variety of products and services we offer to help make their financial dreams come true. She says she wants Members to know that she and her fellow USRs are 100% committed to following up with Members and coming up with a solution for them no matter the situation.
In Vashti's opinion, one thing that sets Frontwave apart from other financial institutions is that Members can count on the same level of excellent service no matter what branch they visit. "We have dedicated employees here who go above and beyond to make great things happen," she says.
In her free time, Vashti loves visiting Disneyland as often as possible with her family and friends. The San Diego Zoo and Wild Animal Park are on her family's list of fun spots to visit, too, and they enjoy vacationing in Yosemite National Park. A California native, Vashti grew up in Hemet, CA, and continues to live in Riverside County with her partner of 18 years and their son.
Need help with a loan, IRA or trust account, or figuring out what products and services are right for you?
Give us a call
or stop by a
local branch
today to speak with one of our friendly USRs!