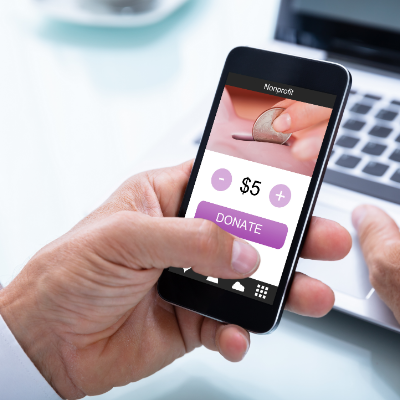 Common Charity Scams and How to Avoid Them
11.30.2020
Frontwave Credit Union
'Tis the season for giving. For many Americans, this extends from family and friends to charitable donations. In fact, charitable giving is so popular this time of year, we now have Giving Tuesday along with Black Friday and Cyber Monday.

Unfortunately, scammers view the giving spirit of the holiday season as an opportunity to take advantage unwitting victims. According to the Federal Trade Commission (FTC), scammers often make bogus phone calls spoofing legitimate charities' phone numbers. They may even create fake charities in an attempt to try to steal money or personal information. Sometimes their appeals include added enticements, such as end-of-year tax write-offs.

The good news is, you don't have to let scammers stifle your charitable spirit. Learning to spot the warning signs of common scams and how to make safer donations can help ensure your contributions end up where you intended.
Spotting Common Charity Scams
If someone wants donations in cash, by gift card, or by wiring money — or they rush you to make a donation quickly — don't fall for it. These are classic scammer moves. They're pushing you for untraceable money so they can literally run with it.
Ever receive a thank you for a donation you never made? That's a common way for scammers try to trick you into paying them.
Scammers may make lots of vague and sentimental claims to tug at your heart strings. But when pushed for specifics about how your donation will be used, they come up empty.
Guaranteeing sweepstakes winnings in exchange for a donation? That's not only a scam, it's illegal.
Some scammers use names that sound a lot like the names of real charities, or change the caller ID to make a call look like it's from a local area code. Bogus organizations may also claim that your donation is tax-deductible when it is not. You can often avoid these pitfalls by taking the time to do some online research on the supposed charity before making a donation.
If you spot any of these red flags, consider giving to another organization. There are many worthy and trusted charities who will use your donation wisely.
5 Tips for Safer Charity Donations
Research charitable organizations before giving. Reliable resources that offer reports and ratings on charities how they spend their money include Charity Navigator, CharityWatch and GuideStar. The IRS's Tax Exempt Organization Search can tell you if your donation would be tax deductible.
If you receive an email requesting a donation, don't click on any links or open any attachments. While it's true that legitimate charities frequently send emails requesting donations, scammers also often use them for phishing attacks and to spread malware. If you think an email may be from a legitimate charity you're interested in contributing to, visit their official website directly to find out how to donate.
Double check any social media posts requesting charitable donations before you give. Crowd-funding websites often host individual requests for help, but they're not always verified by the site or other sources to ensure they're legitimate.
Ask how much of your donation goes toward the actual cause vs. fundraising. General guidelines from the Wise Giving Alliance recommend that at least 65% of a charity's total expenses go directly to serving its mission and no more than 35% go to fundraising efforts.
Pay by credit card or check. This helps you keep a record of your donations. It also gives you the opportunity to review your statements closely to make sure you're only charged the amount you agreed to donate — and that you're not signed up to make a recurring donation.
With these tips, we hope your holiday giving goes smoothly. However, if you do come across any scams, be sure to report them to the FTC at reportfraud.ftc.gov. Share any information you have, like the name of the organization, their phone number or email address, and what the donation request said.