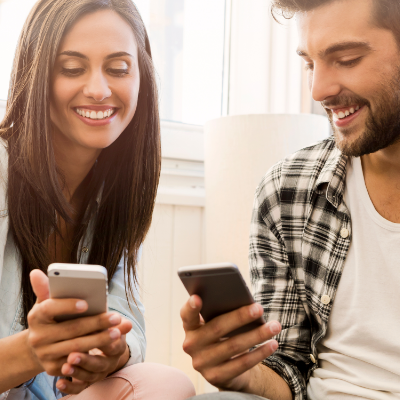 How to Send Money to Friends with Frontwave Digital Banking
11.9.2020
Frontwave Credit Union
Did you know you can send money to friends and family in an instant using the Frontwave mobile app or online banking? Our Person-to-Person (P2P) payments are a digital alternative to cash and make sending and receiving money as easy as emailing and texting. Whether it's splitting the check, paying the babysitter or sending a birthday gift, P2P has you covered. Best of all, it's free!
Sending Money with P2P
All it takes is 4 simple steps:
Login to your online banking account, and click on "Send Money." If you don't see the "Send Money" button on your dashboard, click on "More…." This will bring up another menu, where you will find the "Send Money" button.
On the next screen, click the button that reads "Launch Acculynk P2P Payment." (Acculynk is our P2P service provider.) If you've never used this feature before, you'll need to read and agree to a disclosure, then you'll be redirected to the "Send Money" page.
On the "Send Money" page, enter the email address or mobile number for the person you want to pay (twice for confirmation). Then enter the amount you want to pay, followed by your Frontwave debit card number and expiration date.
To complete the payment, check the box at the bottom of the page to indicate you agree to the terms of service, then click "Send."
That's it – payment sent!
How the Recipient Gets Paid
The person you sent the money to will receive a notification at the email address or mobile phone number you provided with instructions on how to obtain their funds. All they'll need to do is click on the secure link in the email or text, then enter their debit card number or bank account information when prompted. No registration or login is required.
Protect Your Account
P2P payments are a great tool. But as always, we remind you to use them safely and take precautions to protect your account, as they can be the target of phishing scams. For more information about common scams and warning signs to watch for, check out our infographic: "5 Ways Scammers Try to Steal Your Information."
Want more tips and tricks on using Frontwave's digital banking tools?
Check out our Digital Banking help center for step-by-step instructions, answers to frequently asked questions, videos and more!