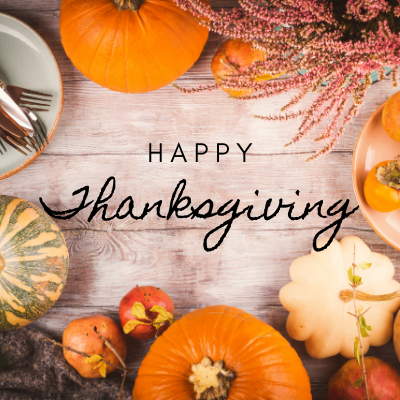 Happy Thanksgiving!
11.26.2020
Frontwave Credit Union
Happy Thanksgiving! Today we reflect on and celebrate all that we are grateful for — most of all, YOU, our valued Members!
While our branches and Member Solution Center are closed today, if you have urgent banking needs, we still got you.
The following services are available for you today and every day:
Online Banking — click the Login button at the top of the page to get started
Express Line — for automated service, call 800.829.7676
We hope you have an enjoyable and restful Thanksgiving. Our
branches
and
Member Solution Center
will resume normal operations tomorrow, Friday, November 27. We look forward to serving you soon!