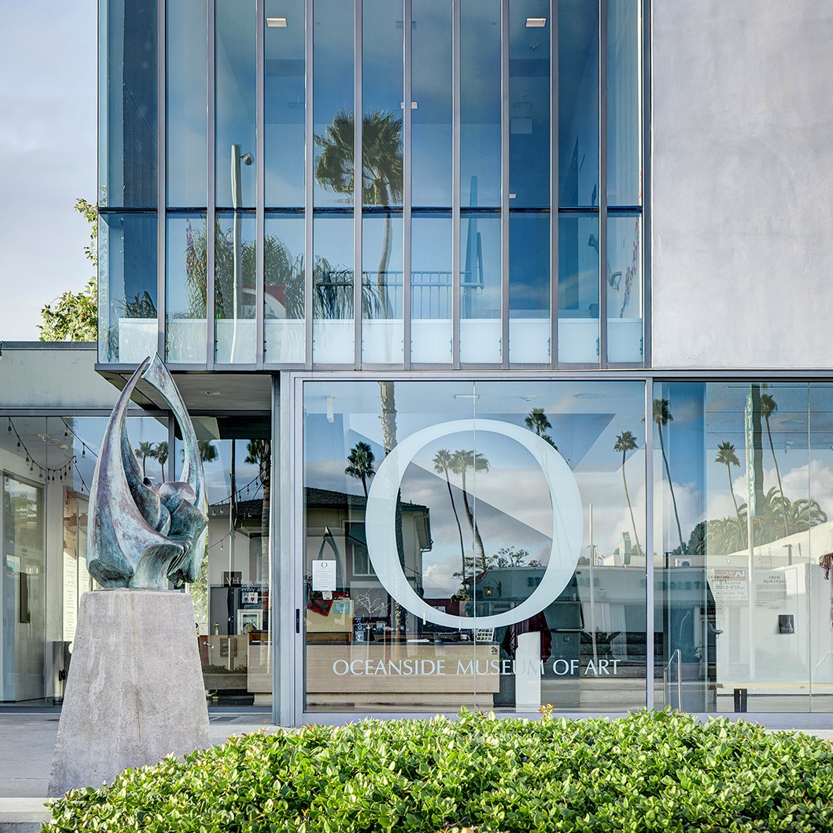 Oceanside Museum of Art
10.19.2020
Frontwave Credit Union
Those who have lived in the Oceanside area for at least a decade or so can tell you that the transformation of Oceanside's downtown from a strip dominated by used car dealerships and auto repair shops to a hot spot of local culture has been nothing short of astounding. Part of the burgeoning cultural corridor between Tijuana and Los Angeles, downtown Oceanside has become a haven for those looking to hone their craft, whether it be murals, beer, food, sculpture, or other forms of art.

Leading the charge for the Oceanside art scene is Oceanside Museum of Art (OMA). Founded nearly three decades ago, OMA explores new, relevant, and historical art of Southern California. Like art itself (and Frontwave Credit Union, if we dare say so ourselves), OMA is always fresh, sometimes edgy, sometimes traditional, and frequently unexpected. OMA's galleries feature an enlightening survey of art enriched by the cultures of our local community.

A non-profit 501(3)(c) organization, OMA's mission is to celebrate art through engagement, education, and innovation. It strives to be an accredited, sustainable, and nationally-acclaimed gathering place to celebrate the inspiring and transformative power of arts and culture.

Frontwave has long been a supporter of arts and culture in our community and is proud to sponsor OMA's virtual experience Night of the Living Art: An Art After Dark Fashion Extravaganza on Saturday, October 31. Attendees are treated to a visual spectacle of wearable art that's equal parts art, fashion, and fun, complete with a fashion show and DJ house party. Proceeds from the event will fund future OMA exhibitions.


Quills from the Skins Series, by Melissa Meier
In addition to the Art after Dark event, Frontwave is also a sponsor of Teeny Tiny Art Mart opening on November 29, 2020. Just in time for holiday shopping, OMA's Teeny Tiny Art Mart will feature one-of-a-kind miniature pieces of art donated by community members and professional artists alike, with proceeds from the sales benefitting the museum's educational programs.

In supporting OMA, we support their vision that art serves as a conduit for cultural inclusivity, equality, and collaboration, not to mention transformation. To learn more about OMA's important work and their upcoming events sponsored by Frontwave, visit https://oma-online.org.