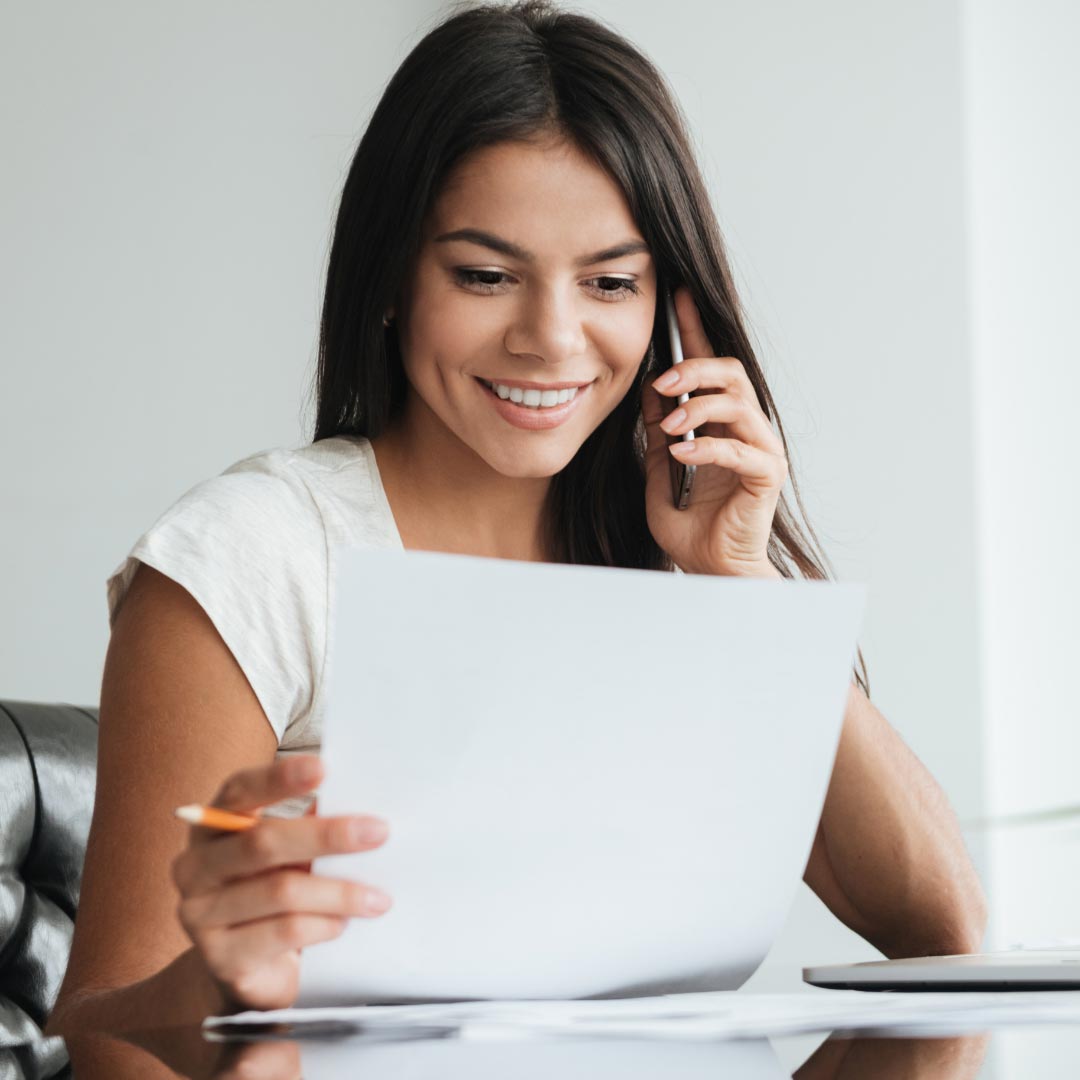 4 Ways to Save on Auto Insurance
4.8.2021
Frontwave Credit Union
Does it seem like the cost of your car insurance policy keeps going up every year? You probably know that insurance premiums commonly rise if you file a claim (like for an at-fault accident) or get a traffic ticket. But that's not the only reason rates can rise. For example, you may see an unexpected increase if there's a decrease in your credit score, you move to a zip code with a higher rate of accidents, or there's an overall rise in car repair costs.

Not all of these factors are completely within your control. However, there are proactive things you can do throughout the year to help keep your insurance premium in check. Follow this checklist every six months to make sure you're getting the best rate for the best auto coverage on your car:
Up your deductible.
If you can afford to pay more in damages in the event of a claim, raising your deductible is a good way to lower your yearly cost. Then you can take the money you're saving on your premium and put it in a high-interest savings account to cover damages to your vehicle that may happen in the future.
Look for ways to lower your mileage.
When you first sign up for a policy, you're generally asked to provide the average number of miles you drive each day, week or year. The less you drive, the lower your risk is of getting into an accident — and in turn, often the lower your auto insurance. If you can work from home a couple of days a week, carpool, or take public transportation to reduce the miles you spend commuting, your insurance company may be willing to lower your rates. It doesn't hurt to ask!
Ask about insurance bundles.
Some insurance companies offer multi-policy discounts if you buy your home and auto insurance together. Ask your provider if they offer these discounts, and if they do, see if the quote is lower than what you're paying now for both policies.
Shop around.
Insurance rates are always changing, so it's recommended that you shop around for new policies every six months or so. If you're short on time, give Frontwave Insurance Services a call.

Our experienced agents will ask you a few questions, and then provide quotes and bundle options from the 40+ different insurance companies we work with in just minutes. If one of those rates is lower than what you currently pay and you want to switch, we'll handle everything and ensure you aren't paying for two policies at once. Get your free, no obligation insurance quote today by calling Frontwave Insurance Services at 844.788.0820.