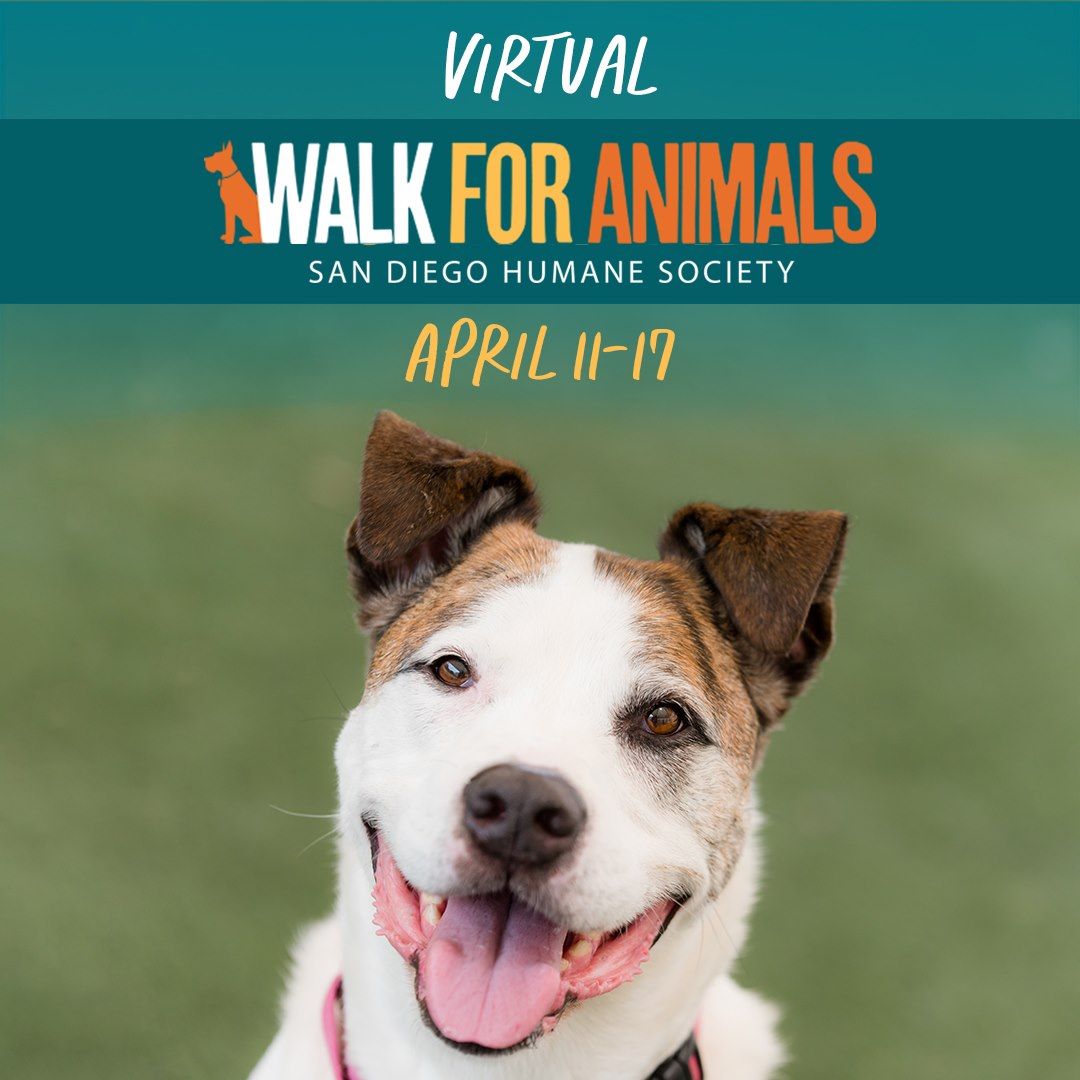 San Diego Humane Society Virtual Walk for Animals
4.5.2021
Frontwave Credit Union
At Frontwave, we fight for our Members and for our community. We do that not only by providing the best value for our Members and helping make their financial dreams come true, but also by supporting local organizations that do incredibly in important work in our community.

One such organization is the San Diego Humane Society (SDHS), who leads the fight for animals and the people who love them throughout San Diego County. That's why we're proud to be a sponsor of the 2021 Virtual Walk for Animals, benefiting the life-changing work SDHS does throughout the year.

With campuses in El Cajon, Escondido, Oceanside, Ramona and San Diego, SDHS provides animal services for 14 cities within San Diego County. Every year, they:
Provide safe shelter and a second chance for more than 30,000 homeless pets
Care for more than 12,000 injured or orphaned wild animals through Project Wildlife
Respond to Humane Law Enforcement calls for more than 20,000 animals in need
Distribute more than 1.5 million pet meals to pet families in need.
Traditionally held at Kit Carson Park in Escondido and Liberty Station in San Diego, this year's Annual Walk for Animals has gone virtual. A weeklong event running April 11 – 17, the virtual walk will feature engaging online content, including behind-the-scenes tours, as well as a Virtual Vendor Village, where you can visit our Frontwave booth from the comfort of your couch.

Registration for this year's event is free, and all are encouraged to join. You can walk on your own, or join the Frontwave team! During the walk week, you'll even get to hear a special message from our very own San Marcos Branch Manager Tina Wyse-Harvey, who has championed the Frontwave-SDHS partnership. Visit the Walk for Animals website to register or to learn more.