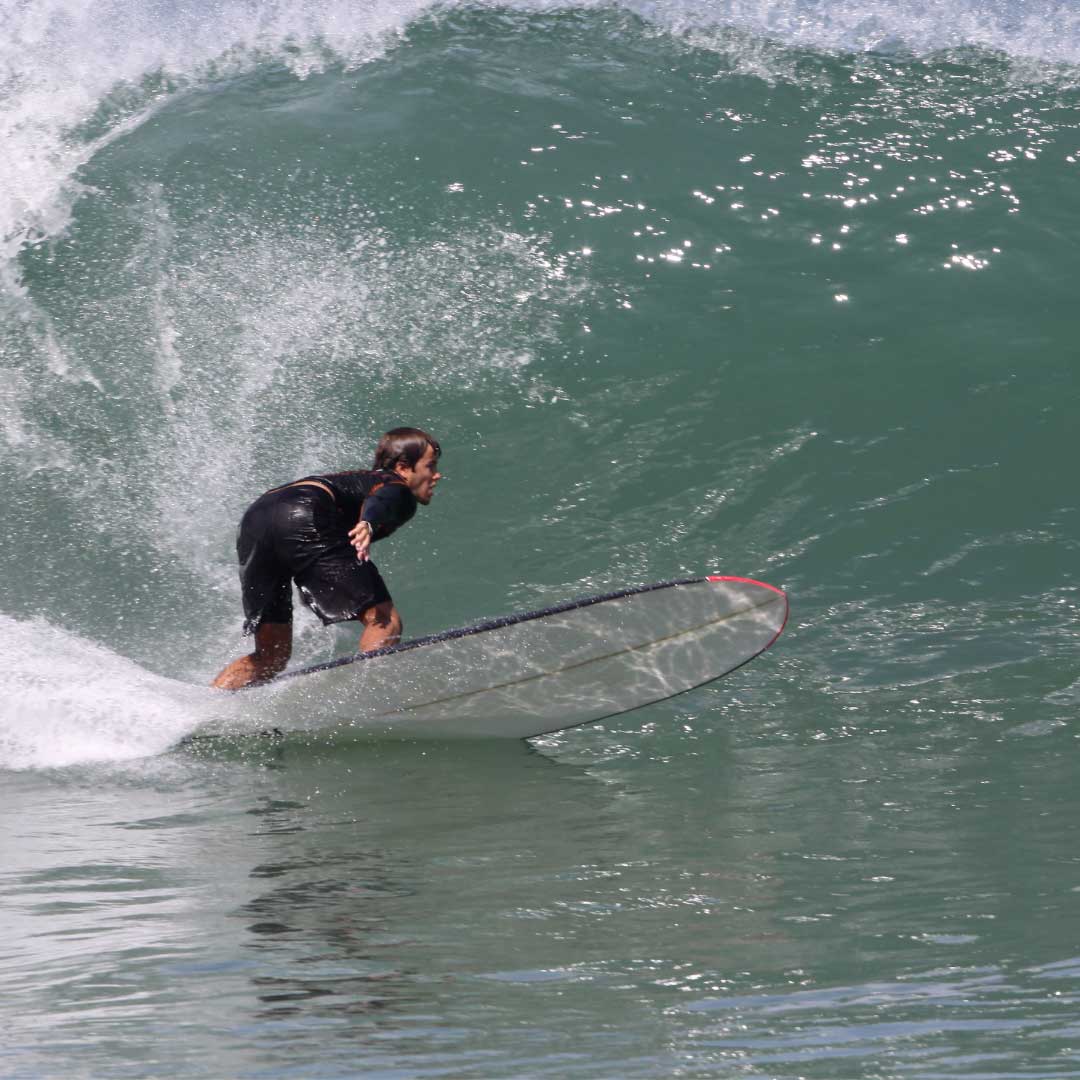 Oceanside Longboard Surfing Club
8.2.2021
Frontwave Credit Union
Oceanside is a popular Southern California beach destination, featuring over 3 miles of sandy beaches. Thanks to its unique geography, swells hit the Oceanside shoreline at different degrees providing consistent surf conditions year-round. So it's no surprise that surfing is one of the ultimate local pastimes.
The Oceanside Longboard Surfing Club (OLSC) has been a key fixture in the surfing community here since the 1950s, when the original Oceanside Surf Club was founded. The club was rejuvenated in the early 1980s as the OLSC, with a mission to promote and foster the amateur sport of surfing with emphasis on good sportsmanship and citizenship, improving the public image of the surfing community and supporting the conservation of the coastal environment.
To facilitate its mission, OLSC founded some of the first longboard surfing club contests in the Southern California area, bringing contestants from as a far as Hawaii and Australia. Over the years, the contest has evolved into what's now known as the Annual Oceanside Longboard Surfing Club Contest and Beach Festival.
Frontwave is a proud sponsor to sponsor this great local event, which will be celebrating its 36th year on August 7-8, 2021. The two-day family friendly festival will be held once again at the Oceanside Pier and Amphitheater. Professional and amateur surfers from Hawaii, as far north as Santa Cruz, and as far south as the border will compete for bragging rights in the Coalition of Surfing Clubs.
This year's event will include a Pro Invitational titled "The King and Queen of the Pier," where 12 men and 12 women will compete for $6,000 in prize money! The heats will begin approximately 10 am on Saturday, August 7. The finals will conclude around 2 pm, followed by the official awards ceremony at 5 pm.
In addition to world-class surfing, the festival will feature a variety of activities for the whole family, including live music, Polynesian dancers, and a vendor village at the Oceanside Bandshell.
Check out the full schedule on the OLSC website and plan to make a family day of it!