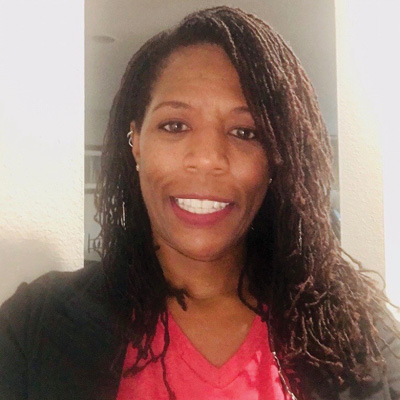 Meet Tina White, Frontwave Senior Corporate Recruiter
2.25.2021
Frontwave Credit Union
At Frontwave Credit Union, we have two priorities. The first is to do everything possible to help our Members achieve financial success. The second is to put together a diverse, driven workforce that gives us the best chance to succeed at making our Members' financial dreams come true. This month, we sat down with Senior Corporate Recruiter Tina White to get the inside scoop on what's involved with finding the best talent for our Dream Maker crew.
Tina has a Bachelor's Degree in Organizational Leadership and more than 20 years of experience in staffing and recruiting. She began her career staffing for temporary and permanent placement agencies. She then moved on to corporate recruiting in the telecom, wireless and debt recovery industries for national organizations, before joining Frontwave about three and a half years ago.
As a Senior Corporate Recruiter for Frontwave, Tina regularly finds herself managing multiple projects in support of Frontwave's Dream Makers and the overall growth of the organization. A typical day in the life involves consistent customer service and follow-up with candidates and hiring managers, as well as heavy resume sourcing and screening to identify the most qualified candidates who best display Frontwave's culture and values.
When it comes to what Tina looks for in a qualified candidate, previous knowledge and experience in the position they are applying to is a given. But the softer skills are important, too. Tina says she looks for candidates who take pride in their work and how they conduct themselves, showing up as a professional every day, because our behavior matters. She also looks for a keen attention to detail, a can-do-attitude, and excellent communication skills. "No matter what position we're hiring for, we're looking for someone who gives 100% commitment, who understands the principles of Servant Leadership, and who is seeking a career, not just a job," she explains.
To put their best foot forward, Tina recommends candidates take the time to learn about the department and position they are interested in, and understand what skills they should and can work on prior to applying and interviewing for new opportunities. "Our industry is ever changing; continual learning helps to improve your skill set and expertise," she says.
As for what potential Dream Makers can expect when they join our crew, a Service Focused and Service Oriented culture tops the list for Tina. "In each department, there is a real focus on Member satisfaction and doing the job right, with zero excuses. We are one team, working to make Frontwave the best place to work and bank. As Dream Makers' we work hard to make a real difference in our Members' lives and each other's lives."
It may come as little surprise that Tina names people as the thing that sets Frontwave apart from other employers. "Our managers and supervisors are open and collaborative, and willing to support employee growth," she explains. "They encourage department transfers to utilize the internal skills and readiness of our Dream Makers to take on other roles; and give our Dream Makers a greater career path within banking and finance."
Like the rest of us at Frontwave and our Members, Tina not only works hard, she plays hard. Outside of work, Tina enjoys traveling (pre-COVID) and enjoying all types of food (her way of traveling while at home). She also enjoys running, hiking and finding new trails and sights in the area. Her tip for locals is to check out one of her most recent finds in San Diego: the beautiful Seven Bridges trail.
Interested in a career with Frontwave?
Check out our current opportunities today!