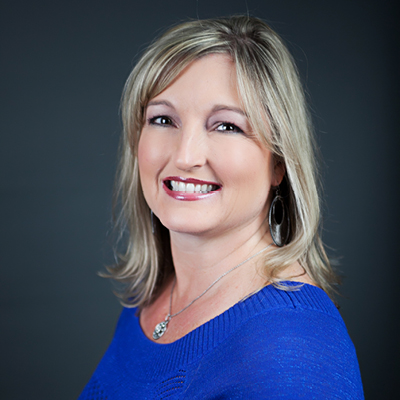 Meet Kimberlee Vreeke, Frontwave Home Loan Consultant
1.25.2021
Frontwave Credit Union
Whether you're looking to purchase a new home or refinance your existing mortgage, our Frontwave Home Loan Consultants are here to help. Kimberlee Vreeke joined the Frontwave team in 2020 and brings more than 15 years of experience as a Realtor and Home Loan Consultant with her to help make our Members' homeownership dreams come true. We sat down with Kimberlee to learn more about the mortgage market today and what Members should know if they're thinking of buying or refinancing.
How would you describe the current mortgage right now?
The current mortgage market is at an all-time low for rates. Mortgage experts previously predicted rates would not drop below 3%, and we are now below that. I would highly encourage homeowners to refinance if their current rate is above 3%. We're seeing refinances as a popular product these days.
What can people do to set themselves up for success when preparing to apply for a mortgage?
Keep a good eye on your credit. Your credit plays a good part in what your rate will be and how much home you can afford. Payoff existing credit cards. If you are trying to build credit, buy items on a credit card and make sure to pay them off within the 30 day statement period. Do not open new credit or make big purchases such as an auto loan, furniture, or a trip to Tahiti on credit while you're in the mortgage process.
Do you think people have any common misconceptions about applying for a mortgage?
Getting pre-approved and pre-qualified are not the same thing. When you're pre-approved, your credit has been run and your scores qualify you for a home loan. However, to be pre-qualified (which gives you an estimate of how much home you can afford), your mortgage advisor will need your income, assets, whether you've been in the same job field for the past 2 years, and what are your debt to income (DTI) is. A way to calculate this is to take your monthly payments including your housing expenses and divide by your gross income. It should be no larger than 43% DTI.

Another misconception is "I need 20% down to get a mortgage." Not true — there are home loans we offer with as little as 3% down. We even provide a 100% financing loan option.
Why should Members work with Frontwave for their home loan needs? What sets us apart?
Our service is always top notch, if we don't have the answer we will find it for you. We have friendly service and are always doing the best for our Members. We provide a variety of home loans. Ask me and I can tell you what the best loan will be for you.
For help with your next home purchase or refinance, contact Kimberlee (NMLS# 1458087) directly at 480.381.4833 or [email protected].