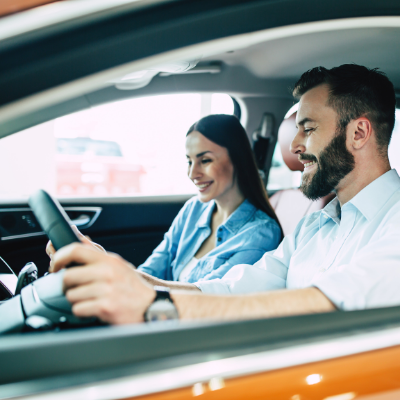 Comparing Auto Loan Rates: The Truth Behind the Numbers
6.20.2021
Frontwave Credit Union
Have you seen or heard an ad lately with an almost "too good be true" interest rate on auto loans? You're not alone. With some pretty low rates being floated out there lately, we decided to take a look at the truth behind the numbers.
Turns out, when you read the fine print, a lot of those ultra low rates also have ultra short terms, like 36 or even 24 months. And a shorter term often equals a bigger monthly payment – sometimes much bigger! Check out our infographic below to see how some common offers in the market today stack up: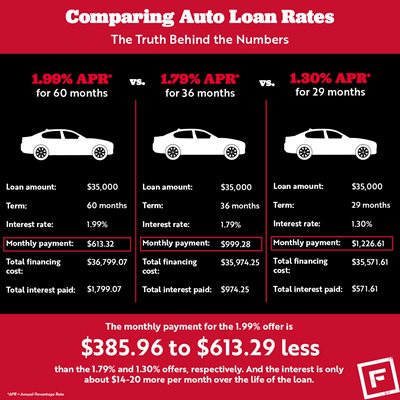 (Click the infographic to expand.)
As you can see, a lower rate can save you money in interest over the life of the loan. But that assumes you can afford a pretty hefty monthly payment. A slightly higher interest rate with a more reasonable term can be a whole lot easier on your monthly budget – in some cases cutting your payment in half!
In the market for a new set of wheels, or looking to refi your current loan?
Check out our current auto loan rates, then use our handy Auto Loan Calculator to run the numbers and see what term and monthly payment works best for you. When you're ready to get rolling, submit a quick application online and we'll get you on the road in no time.