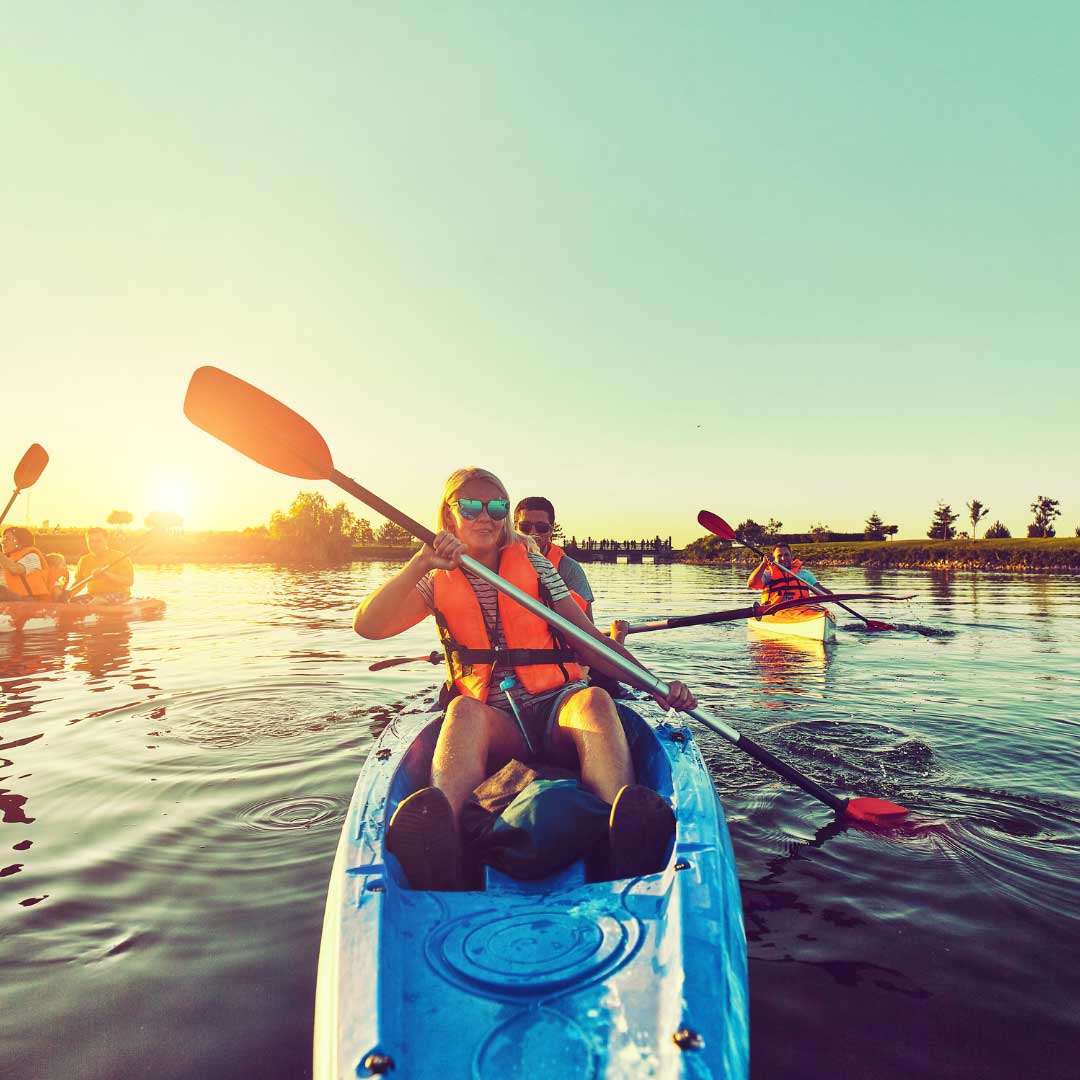 5 Ways to Save for Vacation
6.6.2021
Frontwave Credit Union
Summer has unofficially arrived, and with it come dreams of vacation. Whether you're dreaming of a Southern California road trip, a camping adventure or something a little more luxurious, having a clear plan for saving is the key to making it a reality. Check out our top 5 ways to save for vacation:
1. Make a budget.
The first step toward knowing where you're going when it comes to saving is to make a budget. Do some research on your vacation dreams to find out typical costs for things like transportation, lodging and activities. Don't forget to budget for meals and snacks, too!
Once you have a good idea of how much you'll need to spend, compare that to any savings you may already have set aside (other than your emergency savings). Is there a gap? No worries! Keep reading for ideas on saving up the rest.
2. Cut back on extras.
One of the easiest and painless ways to save is to look for extras you can cut back on. For example, do you eat lunch out frequently? How much could you save if you made it at home? Do you always tend to shop for new clothes each season? How much could you save if you recycled last year's swimsuit, shorts and tees? Even small things can add up — think cutting out bottled water, or switching from brand names to generic.
3. Look for ways to save on recurring bills.
You may not think of your cell phone, TV or internet service as an extra. And in today's world, it's really not. But that doesn't mean it can't be an area for savings. Many companies offer special discounts or bundles these days — and all you have to do is ask! Shop around to see what other providers are charging, then ask your current service if they'll match a better price. If they won't, it may be time to consider switching to one of those less expensive options you found.
4. Consider a side hustle.
If you can't or prefer not to cut back on spending in other areas, another way to save for vacation is to up your income. There are lots of options out there today for a part-time side hustle. Think food delivery and ride-share drivers, or selling handmade crafts or gently used clothing online. If you have a special skill, like photography or fixing computers, you may also be able to sell your services locally.
5. Use credit card rewards to your advantage.
Credit cards that earn you points, like the Frontwave Signature Rewards Visa® card, can be a big help when it comes to saving for vacation. Most rewards cards, including Frontwave Credit Union's, earn you points on every purchase, which you can redeem for airline tickets, hotel stays and car rentals (amongst other things). You can maximize your rewards by using your card for everyday purchases you've already budgeted for, like groceries and gas.
Also look into any promotions your card issuer may be offering. These can double or triple your points on certain purchases for a set period of time. To reap all those rewards without paying interest, simply pay your credit card bill in full each month.
Want more tips on living your best financial life?
Check out one of our upcoming free virtual seminars. From home and auto buying, to retirement and estate planning, our financial experts will give you the knowledge you need — all from the comfort of your couch.