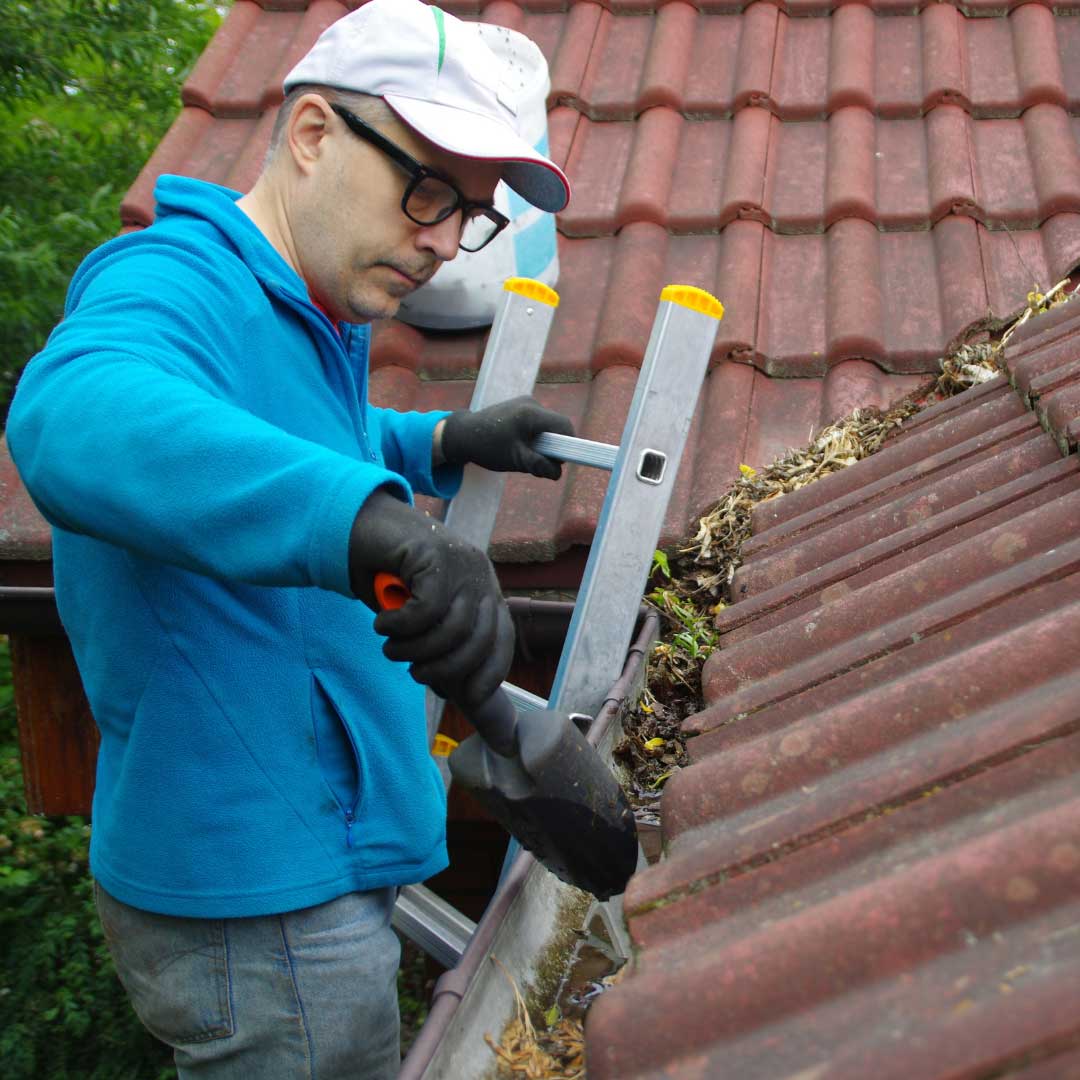 7 Spring Cleaning Tips to Help Prevent Home Insurance Claims
3.8.2021
Frontwave Credit Union
As the weather warms up and the trees start to blossom, thoughts of spring cleaning come to mind for many. More than just a yearly chore, did you know that spring cleaning could actually save you money? Taking the time to clean up around your yard and home can go a long way to preventing damages and accidents that could result in home insurance claims. And avoiding those claims can save you big time on deductibles — and the rate increases that commonly follow.
Check out our top 7 money-saving spring cleaning tips below.
1. Clear out gutters.
Gutters and downspouts direct water away from your home. When they get clogged with leaves and other debris, water can back up and cause damage to your roof and foundation, and also leave unsightly water spots on your siding.
2. Clean out your dryer vent.
Even if you're a stickler for cleaning out the lint trap every time you dry a load, lint can easily build up in the vent hose. This buildup not only makes your dryer less effective, it raises the risk of a fire. That's because dryer lint is extremely flammable. According to the National Fire Protection Association, dryers are involved in over 13,000 home fires every year. Cleaning out your vent on a regular basis can help lower this risk.
3. Change the batteries on smoke and carbon monoxide detectors.
Spring and fall are good times to change out the batteries in all detectors you have around your home. Be sure to test them monthly, too, to make sure they're in good working order, and replace them every 10 years (or as recommended by the manufacturer).
4. Give your water heater a once over.
Look for any leaks or corrosion. Even small leaks can lead to water damage on your surrounding walls and floor (and they usually get bigger!). Fixing problems when they're small can save you big in the long run.
5. Inspect windows and doors.
Look for rotting wood or cracks in the caulk and seams around windows and doors. Make any needed repairs to keep moisture from getting in and causing damage.
6. Clean up around the yard.
Trim dead branches from trees to keep them from damaging your windows or roof. Also prune plants and shrubs to keep them from covering windows or providing a good hiding spot for would-be burglars.
7. Repair uneven surfaces on your driveway and sidewalks.
Cracks and holes can be a tripping hazard. Patch them to help prevent accidents — and potential claims.
Looking for more ways to save?
Another way to save money on your home insurance is to shop around every so often to make sure you're still getting the best deal. Luckily for Frontwave Members, getting quotes is easy with Frontwave Insurance Services. Simply give us a call at 844.788.0820, and our insurance experts will get you the best quotes and bundle options from the more than 40 insurance companies we work with. Now how's that for a good deal?