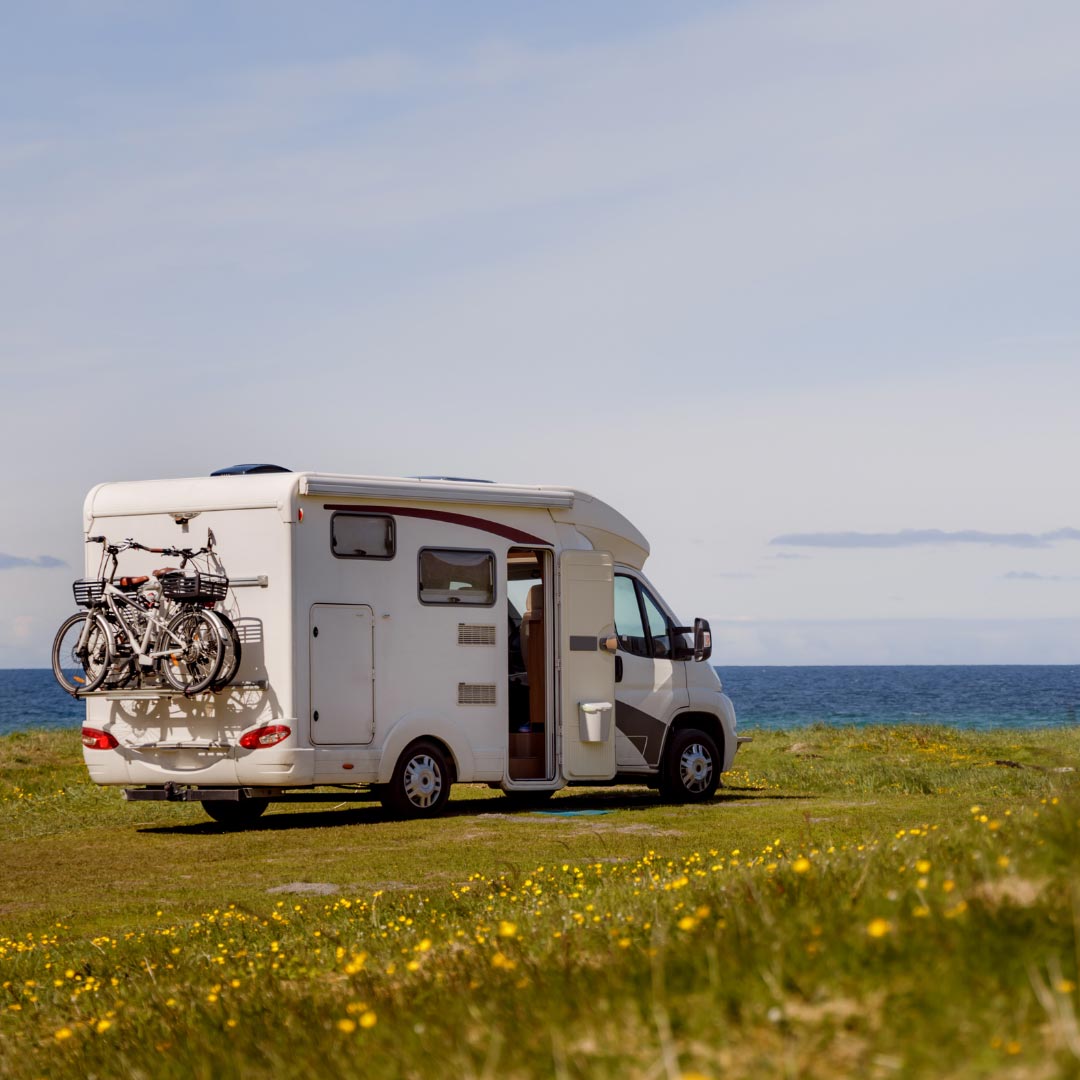 Buying the RV of Your Dreams
5.19.2021
Frontwave Credit Union
Are adventure and the open road calling your name this summer? You're not alone! According to the RV Industry Association, 56 million Americans plan to go RVing over the next few months. A motor home, travel trailer, or other recreational vehicle can be a great way to travel the country, explore the great outdoors, or just take a break from your current surroundings. And whether you're a first-time RV buyer or looking to upgrade, Frontwave Credit Union in Southern California is here to help.
Here are our top 5 tips for buying the RV of your dreams:

1. Set a budget.
RV prices can range from a few thousand dollars to a hundred thousand or more. Before you start shopping, take a look at your budget and decide how much you can afford to spend. Remember to factor in not just the cost of the RV itself, but also the cost of maintaining and storing it. Your budget can drive whether you look at new or used RVs, motor homes versus travel trailers, and more.
2. Do your research.
Now that you have a target price in mind, do a little online research to see what your options might be. Also check pricing guides to get a feel for what the true market value is of any RV you're considering.
3. Don't be afraid to negotiate.
The sticker price is rarely the best and final offer a dealer or seller will accept. Use what you've learned about the RV's true market value to negotiate down to a price that's fair for both of you.
4. Shop around for financing.
Just like shopping around for the best deal on your RV, it's a good idea to shop around for the best deal on your RV loan. Don't assume a dealer or big bank will be able to get you the best rates or lowest monthly payment. Here at Frontwave Credit Union, we offer Recreational Loans with 90% financing on new and used RVs, competitive interest rates, and flexible payment terms up to 180 months.
5. Protect your investment.
Before you head out on the road, make sure you have the right insurance coverage for your new home on wheels. You can get a free, no-obligation quote from Frontwave Insurance Services by calling 844.788.0820. Our knowledgeable agents will do the comparison shopping for you, searching multiple insurance carriers to ensure they're getting you the best possible deal.
Ready to hit the road?
Apply for a Recreation Loan online or give us a call at 800.736.4500 today!