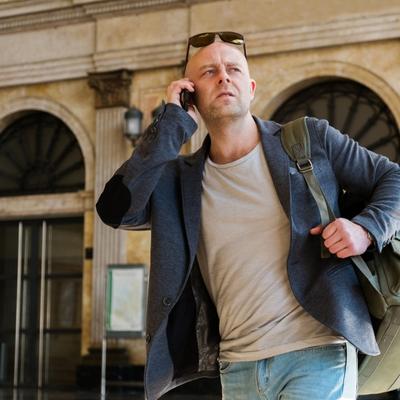 How to Prevent Military Identity Theft
2.8.2023
Frontwave Credit Union
Unfortunately, no one is immune to identity theft. The military community in particular is one of the most targeted groups by fraudsters. In fact, they're
three times more likely
than civilians to have their identity stolen. A
recent report
from the Consumer Financial Protection Bureau (CFPB) shows military identity theft is on the rise and increased nearly fivefold from 2014 to 2022.
Imposter scams are the leading type of identity theft fraud trending with active duty military members and veterans, resulting in nearly
$104 million in losses
in 2021. These scams typically involve a fraudster attempting to impersonate government agencies or trusted businesses to gain access to sensitive information. If not caught early, identity theft can wreak havoc on your credit with a slew of maxed out credit cards, phony loan applications, and delinquent bills.
Recovering from identity theft is difficult at best, and it can take years for victims to be made whole again. For active duty military, the aftereffects of identity theft can be much worse, potentially resulting in more limited housing options when they relocate, security clearance being revoked or even being discharged.
So how can active duty service members, veterans, and military spouses protect themselves from becoming targets for identity theft? Our
tips to protect yourself from identity theft
will help anyone reduce their risk of falling victim. But for our military community, here are a few extra tools to add to your security tool belt to stay one step ahead:
1. Request an active duty alert or security freeze
If you're being deployed, a free active duty alert can be placed on your credit for up to 12 months and renewed for as long as you need it. Once the alert is in place, businesses are required to take extra precautionary measures as part of their due diligence to confirm your identity before issuing new credit. While the alert is active, you'll also be removed from unsolicited credit and insurance offers for 2 years.
Similarly, a security freeze (also known as a credit freeze) helps prevent new credit from being issued to a fraudster using your personal information. Security freezes are also free and disable access to your credit info at Equifax, TransUnion, and Experian. While the freeze is in place, you can still access your credit if you need to apply for a job, submit a rental application or purchase insurance. Plus, you can unfreeze your credit at any time for free.


2. Keep tabs on your credit report
Often, the first sign of identity theft is new, unknown debt showing up on your credit report. To catch fraud early, you can request a free copy of your credit report once a year from each of the three credit bureaus. When you review your copy, check for inaccurate personal information such as a misspelling to your name, an incorrect Social Security number or other information you don't recognize like bankruptcies, new accounts or loan applications.


3. Set up free credit monitoring services
If you're active duty, reservist, or in the National Guard, you're eligible for free credit monitoring from each of the three credit bureaus,
Equifax
,
Experian
, and
TransUnion
. You just need to contact each bureau separately to set up monitoring services and recertify every two years. Once in place, you'll receive updates regarding important changes to your credit report, be alerted to potential identity theft fraud, and receive free access to your credit report every 30 days.
We're here to help.
Maintaining good credit can help you reach your financial goals faster, and protecting your credit can help stop fraud before it starts. At Frontwave, we've got your back! We use
leading fraud protection services
to keep your personal and account information safe. If you see suspicious activity on your account or believe you may have fallen victim to a scam,
contact us
immediately at 800.736.4500. We're here to help.
For more tips on keeping your Frontwave accounts secure, visit our
Security Information
page.