Frontwave Credit Union Honored with 13 Marketing Awards
May 3, 2023
Oceanside, CA — Frontwave Credit Union was recently honored with eight Diamond Awards from the Credit Union National Association (CUNA) Marketing & Business Development Council and five bronze awards from the American Advertising Federation of San Diego. Both organizations honored Frontwave for excellence in marketing, advertising, branding, and business development.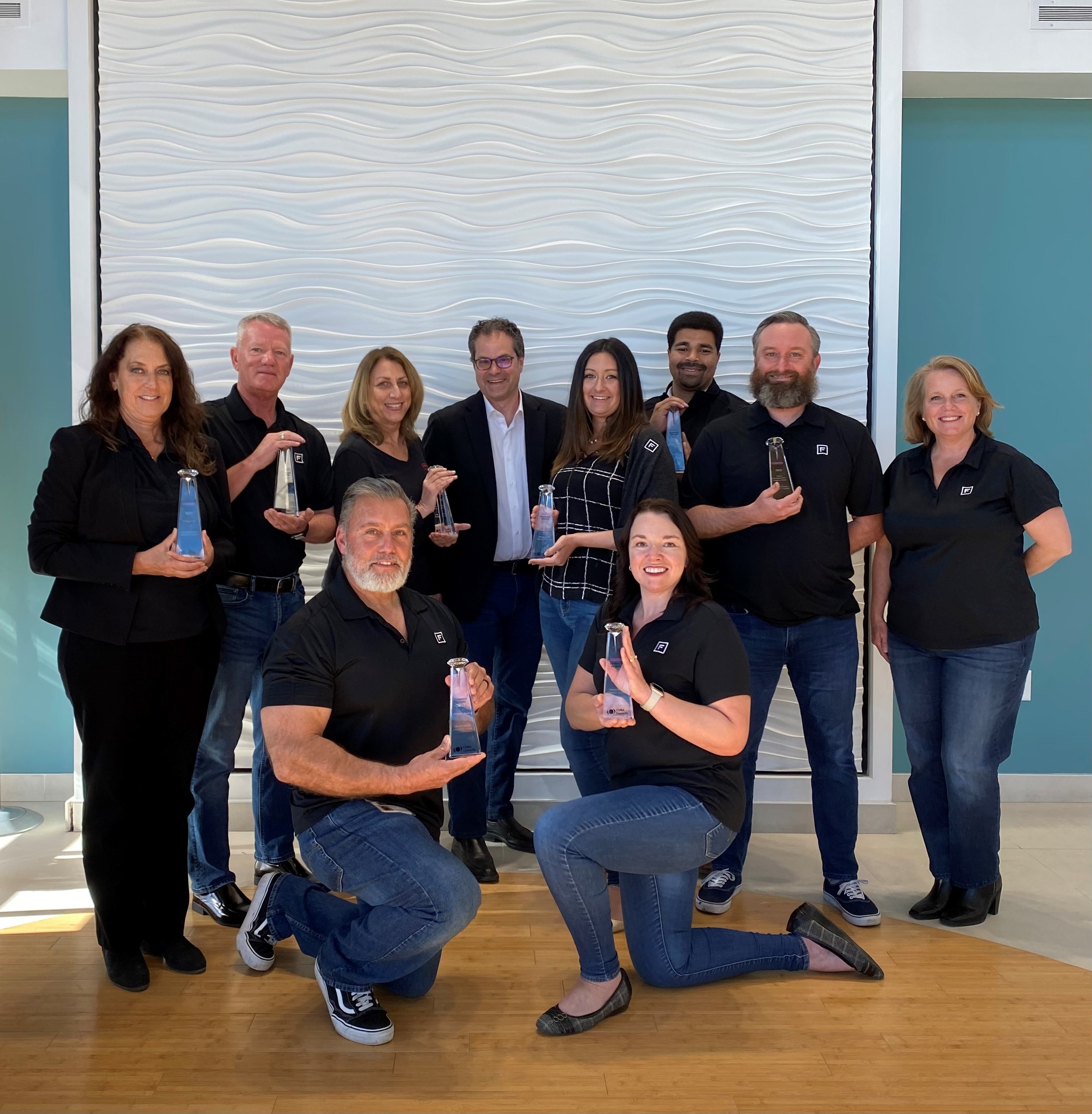 It's an honor to be recognized among such talented competitors and stand out for the creative and innovative work showcasing how Frontwave makes financial dreams come true for our Members," said Todd Kern, Chief Experience Officer for Frontwave Credit Union. "I'm incredibly proud of our team for continuing to elevate and evolve our brand in a way that resonates with our Members and our community, while contributing to the continued growth of the credit union."
The most prestigious annual credit union marketing competition, the CUNA Diamond Awards recognizes and rewards creative excellence and outstanding results. At its annual conference, CUNA Marketing & Business Development Council announced winners in 36 categories covering a range of Marketing categories including direct mail, website marketing, social media and radio commercials. Competition was fierce for this year's awards, with 1,246 entries submitted. Frontwave was recognized for excellence in: Complete Campaign, Cutting Edge, Email, Financial Education, Logo, Ongoing Event, Radio, and Video Non-Commercial. For more information on the Diamond Awards or to view the entire list of winners, visit
cunacouncils.org
.
The
American Marketing Association (AMA) San Diego Chapter
Addy Awards attracts nearly 35,000 professional and student submissions each year, and honors standout creative assets in marketing and advertising. At its awards gala on March 23, 2023, the San Diego Chapter honored 60 submissions with top honors including Gold, Silver and Bronze Awards. Frontwave received Addy Awards for excellence in: Integrated Campaign, Internet Commercial, Logo, Regional/National Radio, and Video Branding & Entertainment.
About Frontwave Credit Union
Frontwave Credit Union is a member-owned not-for-profit financial institution serving San Diego, Riverside, and San Bernardino Counties. Frontwave Credit Union provides a portfolio of financial products and services including checking and savings accounts, auto loans, mortgage loans, credit cards, home equity loans, and financial planning. Forged in 1952 as Camp Pendleton Federal Credit Union in Oceanside, California, Frontwave has grown from 8 civil service employee members and $40 in assets to over 122,000 members and $1.4 billion in assets. Frontwave Credit Union has been named San Diego's Best Credit Union and Morongo Basin's Best Bank three years running, has been honored with the Department of the Navy's Distinguished Credit Union of the Year Award six times in the last eight years, and is continuously recognized as a best place to work. Frontwave is a ten-time recipient of the Peter Barron Stark Award for Workplace Excellence, most recently in 2022. To learn more, visit frontwavecu.com.