A special note from our CEO, Bill Birnie about Frontwave's strong financial outlook.
Unless you've completely cut the cord, you're probably heard about the recent failures of Silicon Valley Bank and Signature Bank. And you wouldn't be alone in wondering what this means for you and your financial institution. We're here to put your mind at ease:
Diversification — Silicon Valley Bank was a niche bank serving a particular set of customers within the technology industry, including innovative tech start-ups, entrepreneurs, and venture capital firms. Signature Bank was a niche lender for the crypto industry and startups. Both banks were focused on a limited sector, which significantly increased its risk profile. Frontwave serves over 123,000 members worldwide and is not reliant upon any one industry.
Your Money is Protected — Funds on deposit with Frontwave are federally insured by the National Credit Union Share Insurance Fund up to at least $250,000 per Member, with additional coverage for trust accounts and Individual Retirement Accounts (IRAs). According to the National Credit Union Association, credit union members have never lost even a penny of insured savings at a federally insured credit union.
Frontwave is Financially Sound — We've weathered many an economic storm in our more than 70 years in business, so we understand the importance of managing our assets and liabilities to withstand economic ups and downs. In fact, we're so confident in our financial health, we post our monthly financials on our website at frontwavecu.com/financials. What's more, we maintain an over 9% Net Worth Ratio, well above the 7% the credit union industry classifies as "Well-Capitalized."
Your Money Stays Local — As a Member-owned, not-for-profit financial cooperative, we're committed to reinvesting in our Members and our communities – not building profits or making stockholders happy. The businesses we serve are hard-working mom and pops, not flashy Silicon Valley start-ups or cryptocurrency businesses.
Frontwave Credit Union has been built on solid ground for over 70 years, and you can feel secure knowing we are 100% committed to protecting your assets and helping you achieve your financial dreams. If you have questions, don't hesitate to give us a buzz at 800.736.4500.

Thanks for your Membership,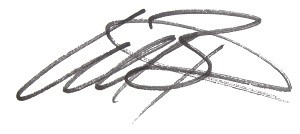 Bill Birnie
President/CEO
Frontwave Credit Union