It's always sunny in San Diego.
On average San Diego, California has 266 days of abundant sunshine a year. Those rays are ready and eager to be turned into electricity. Help shed light on your solar dreams with a low-cost Frontwave Credit Union loan that puts energy efficient electricity within anyone's reach.
Our low-rate Solar / Energy Efficiency Loans are designed specifically for financing energy-saving projects:
Borrow up to $75,000
Terms up to 20 years (240 months)
Now is the time to upgrade your home and take advantage of the federal tax credit before it decreases.**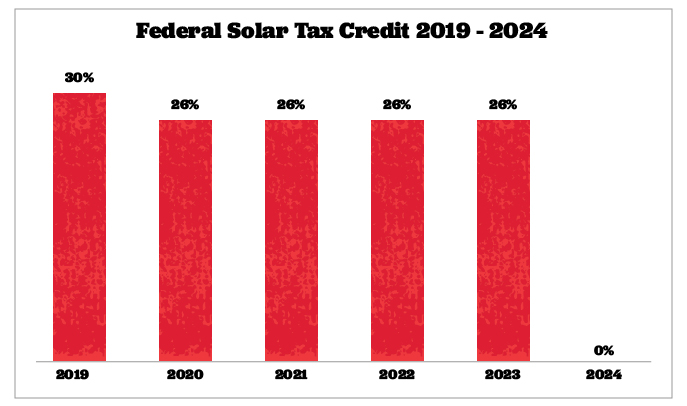 Energy Efficient Upgrade Possibilities
(must be in addition to solar panels)
Air Sealing
Attic Insulation
Duct Sealing
Hot Water Heater and Piping Insulation
Thermostat Shower Valve
Combustion Safety Testing
High-efficiency Furnace
Energy-efficient Cooling
Energy-efficient Windows
Duct Replacement
Wall Insulation
Energy-efficient Lighting Fixtures
Solar Hot Water Heating
Solar Photovoltaic System
Solar Panel Systems
Solar Outdoor Lighting
Homeowners:
Looking for a contractor? Check out the California Dept of Consumer Affairs website.

Energy efficient and/or solar providers:
*APR = Annual Percentage Rate. Rates and terms are subject to change without notice. All loans are subject to credit approval and are based on credit worthiness of borrower and income verification. Other rates and terms are available. Restrictions and conditions may apply. Property must be a single family home or multi-family property (1-4 units) owned by applicant. Ninety (90) days deferment of first payment due, available to qualified borrowers. Interest will accrue from the date funds are disbursed. Sample Payment: At 3.49% for ninety-six (96) months, payment will be $11.98 per $1,000.00 financed. Membership in Frontwave Credit Union is required. Rate accurate as of May 1, 2022.

** Consult your tax advisor.
Staff always provide excellent customer service. They are efficient, knowledgeable & courteous.

— N. POTES, CA